Jurassic World: Dominion Dominates Fandom Wikis - The Loop
Play Sound
Reality
This article is about something in reality outside of the world of Mech Mice.
Hyper Hippo Productions is a MMORPG development company, the major producer of Mech Mice Tactics, Mech Mice Academy and Leviathans Online. The company was founded by Lance Priebe in August of 2012. In November 2012, Catalyst Game Labs announced the partnership with Hyper Hippo Productions to create Leviathans Online. Mech Mice was initially developed by Rocketsnail Games in 2010 but has since merged to Hyper Hippo Productions, which both share the same founder Lance Priebe and some of the employees there. They have 14 team members.[1][2] Rocketsnail Games is now Lance's personal company.
Their website can be viewed at http://hyperhippo.ca/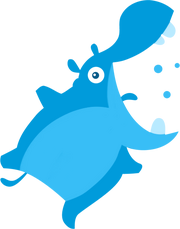 Team Members
[
]
Lance Priebe - Founder/CCO
Sam Fisher - CFO
Chris Hendricks - Prototyper
Cale Atkinson - Art Director
Cody Vigue - Level Designer/Writer
Paul Moore - Multiplayer Game Programmer
Daniel Eady - Level Builder
James Brotherston - Game Programmer
Jeremy Jones - Game Programmer
Michael Ratch - Operations Manager
Tristan Rattink - Production Manager
Ryan Loerke - User Experience Manager
Amy Pelletier – Administrative Manager
Brenda Balderson - Accounting
Departed Team Members
[
]
Johnny Jansen – Community Manager
Russ Horton – Producer and Game Programmer
Rong Zhou – Multiplayer Game Programmer
Kevin Yockey – Server Programmer 
Andrew Pearson-Roach – 3D Modeler
Ty Summach – Marketing Manager
Pascale Audette – Partner and Chief Executive Producer
Trivia
[
]
There are 14 members.
There are 7 departed team members.
The company was founded by Lance Priebe.
Their headquarters are in Kelowna, BC.
After they updated the team members list, it was revealed that many of the original Hyper Hippo Productions team had been replaced with newer members.
Sources and References
[
]